Principal
Robert Wright
Robert Wright moved to Key West in July of 2013. He is married to Jessica (Jones) Wright, a sixth generation conch and an Alumna of Mary Immaculate School. Mr. Wright has six children, three who currently attend The Basilica School. Before moving to Key West, Mr. Wright was a teacher, coach and administrator at John Paul II Catholic High School in Tallahassee, Florida. Mr. Wright also served as the High School Youth Director and Confirmation coordinator at the Co-Cathedral of St. Thomas More. Mr. Wright earned his undergraduate degree from Florida State University in Social Science Education. In 2012, he completed his graduate studies at the University of Dayton, earning a Master's in Educational Leadership and Administration. Mr. Wright believes in educating the whole person – spirit, mind and body – in the tradition of the Catholic Church.
Email: principal@basilicaschool.com
Assistant Principal
LaTonya White
LaTonya Rayford White, a native of Holly Springs, MS, has served in Catholic education for 21 years. She has served as a classroom teacher, Middle School lead teacher, dean of students and elementary school principal in the Diocese of Memphis, TN for 17 years and elementary school principal in the Diocese of Little Rock, AR for 4 years. She holds a B.S. degree in Early Childhood Education, a Master of Education in Administration and Supervision and is currently pursuing a doctoral degree in Curriculum and Instruction. Mrs. White believes that Catholic education is the living vessel to evangelize the mission of the Catholic Church.
Email: white@basilicaschool.com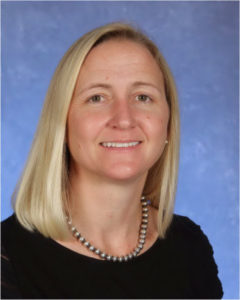 Registrar
Cristi Robinson
Email: robinson@basilicaschool.com 
Bookkeeper
Kendi O'Neill

Kendi O'Neill and her family started attending Mass at Saint Mary Star of the Sea on vacations to Key West before moving to the island. "This church is one of the reasons we decided to move here full time, and transferring our two daughters to The Basilica School was life-changing. They are both thriving. I am blessed to be part of this wonderful community."
Email: bookkeeper@basilicaschool.com
Music / Student Enrichment Coordinator 
Eileen Dolan-Heitlinger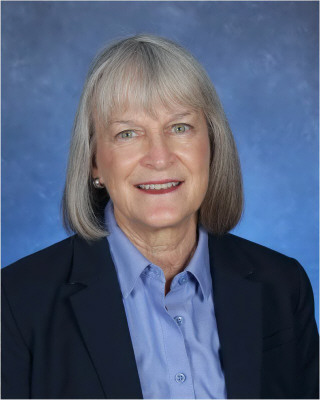 A native New Yorker and a product of parochial schools, Ms. D-H received a BA Magna cum Laude in music history and piano from the Crane School of Music, State University of New York/ Potsdam and a Master of Library Science degree from SUNY/Geneseo. She was a reference librarian for over 30 years and holds Florida teaching certificates for middle grades English, Social Science and Media Specialist.
At the Basilica School Ms. D-H has taught middle grades social studies and language arts. She is currently the school librarian and music teacher, also assisting in school administration. Ms. D-H enjoys being a member of a this vibrant parish and feels blessed to be a part of The Basilica School where parents and teachers can collaborate to meet the needs and potential of each aspiring "saint of God."
Email: edh@basilicaschool.com
Allison Hunter was born in Orlando, Florida. She graduated from The Florida State  University with a degree in Child Development and is a certified elementary teacher for  grades K-6.
Mrs. Hunter taught PreK-3 at Mary Immaculate from 2008 until 2010. She then moved to Naples, Florida where she taught PreK-3 for two years at Saint Elizabeth Seton Catholic School. Fortunately for Key West and the Basilica School, in 2012 she found her way back to Key West and The Basilica School teaching PreK-4. Mrs. Hunter moved to 5th grade in 2015.
As a teacher Mrs. Hunter is devoted to creating a safe, positive, and stimulating environment in which students can grow both academically and spiritually.
Email: hunter@basilicaschool.com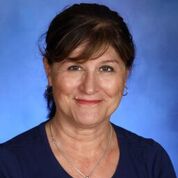 4th Grade
Beth Kilroe
Mrs. Kilroe has been teaching at Mary Immaculate/The Basilica School of St. Mary Star of the Sea for 23 years.  She taught 3rd grade for six years and has 4th grade for the past seventeen years.
Mrs. Kilroe was born in Boston, MA and lived there until she moved with her family to Maine.  She graduated from Freeport High School and then she attended the University of Maine at Orono, receiving a BA in political science/international affairs.  After years in the cool and rainy climates of New England, Ms. Kilroe moved to Key West in search of sun.
Mrs. Kilroe continued her studies at Nova University, Florida International University, Florida Keys Community College and the University of Maine on a graduate level to meet the state of Florida requirements to become a teacher.  Mrs. Kilroe is currently certified in K – 6th Grade Elementary and 6 – 12 Social Studies in the State of Florida.
Her mission for her 4th grade students is to develop and guide each student to become a successful learner and a child of faith.
Email: kilroe@basilicaschool.com
 3rd Grade
Carly Hampton
Carly Hampton recently moved from Detroit, MI to Key West. She received her degree in Elementary Education with a focus in English Language Arts from Hope College in Holland, MI. In her free time, Ms. Hampton enjoys reading a good book at the beach, spending time on the water, and exploring the great outdoors.  Ms. Hampton always encourages students to find a passion for learning and always be kind. She is excited to be a part of The Basilica School and provide a classroom experience that is full of community, prayer, and learning.
Email: hampton@basilicaschool.com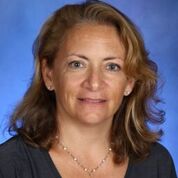 2nd Grade 
Danielle Gould
Ms. Gould has been teaching at The Basilica School of Saint Mary Star of the Sea since 2000.  She graduated from the University of Massachusetts at Amherst with a degree in Psychology.  She has graduate level course work in education.
Ms. Gould is the advisor and founder of Green Team, the school's environmental club.  Her personal philosophy is to positively engage the children and help them develop a lifelong love for learning.
Email: gould@basilicaschool.com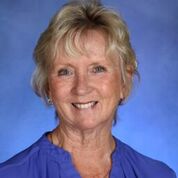 1st Grade
Maureen Wales
Mrs. Wales moved to Key West in 2015 and has taught 1st, 2nd and 3rd grade at The Basilica School. She has had a diverse career in education, first as a teacher and then as an executive with major educational publishing companies. She served as a national educational consultant, instructing teachers across the country. She led publishing professionals in developing K-6 reading/language arts and mathematics programs and materials, as well as directing all company marketing, and/or sales initiatives. Mrs. Wales also conducts The Basilica School Summer Reading Advantage Program.
A graduate of William Paterson University, with a BA in Elementary Education, Mrs. Wales holds a NJ K-8 Teacher's Certificate, and a Florida K-6 Professional Elementary Certificate. Her teaching philosophy is to create a positive, engaging, Christ-centered educational environment, where children develop a love of learning and thrive spiritually, emotionally, and intellectually.
Email: wales@basilicaschool.com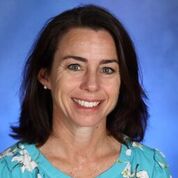 1st Grade
Monica Allen
Mrs. Allen is a fifth generation native of Key West.  She is a graduate of Florida State University with a degree in Early Childhood Development and Psychology.  Mrs. Allen has since completed college course work in early education and holds a degree for ages 3 through 3rd grade.
Mrs. Allen focuses on the well-rounded fundamentals of elementary education with emphasis on reading and writing skills.  A dedicated supporter of The Basilica School, Mrs. Allen volunteers for many activities to promote student excellence and to raise funds for the school.  She is Co-Chair of the school yearbook committee, has served on the school's Board of Management, and is on the Mariners March 5K Run committee.
Mrs. Allen resides in Key West with her husband and two sons, who attend The Basilica School.  She and her family are active members of the Key West Community and parish.
Mrs. Allen embraces the teaching philosophy to instill a love of learning and reading in her students.  She strives to engage her students to maximize their educational experience while offering a classroom environment which is safe, stimulating and enjoyable.
Email: allen@basilicaschool.com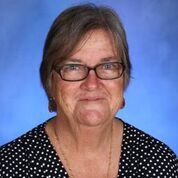 Kindergarten
Sidney Jones
Ms. Jones received her Bachelor of Education degree from the University of North Florida.  She teaches Kindergarten and also serves as Co-Chair of the school yearbook committee.  Ms. Jones is certified in primary education and has taught Kindergarten for over 25 years.  She is  a member of the National Catholic Educator Association.
Ms. Jones is married to Tim Jones.  They are the proud parents of three children who all attended Mary Immaculate Star of the Sea School, Key West High School, and subsequently graduated from Florida State University.  The Joneses are active members of the parish.  Mr. Jones is a member of the Knights of Columbus and together they serve on the Hospitality Committee.
Email: jones@basilicaschool.com
Kindergarten
Haylee Shomo
Haylee Shomo moved from Pittsburgh, Pennsylvania to Key West in 2019. She received her Bachelors Degree in Early Childhood Education from Slippery Rock University. In her free time, Miss Shomo enjoys sports, swimming, and going to the beach. She is extremely excited and feels blessed to be apart of The Basilica School family. Miss Shomo believes in helping all students soar to unlimited possibilities.
Email: shomo@basilicaschool.com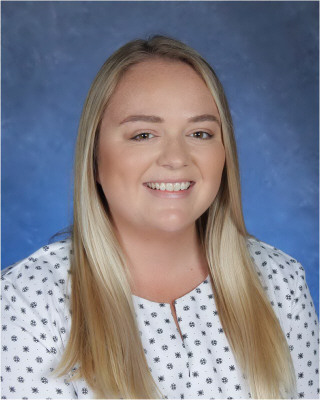 PK-4
Melinda Foell
Mrs. Foell began working at The Basilica School in 2013. A native to Key West, she relishes serving in the community she grew up in. In her free time, Mrs. Foell enjoys boating and spending time with her husband and family. Ms. Foell believes in building a strong classroom community that engages each child while instilling in them a love for learning.
Email: foell@basilicaschool.com
Ariela Johnson moved to Key West when she was 7 years old from Nicaragua. Mrs. Johnson joined The Basilica School. In her free time she enjoys hanging out with her family and going out on the boat. Mrs. Johnson loves watching her students grow in wisdom and joy.
Email: johnson@basilicaschool.com
PK-3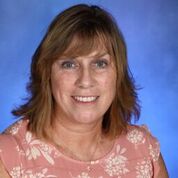 Maria Thompson
Maria and her husband moved to Key West at the end of October 2013, she has been working at the Basilica School since January of 2014 where she teaches     Pre-K3.  Maria attended college in the U.K. and gained her degree in Business and Finance. She then worked  in HR for over 10 years. Upon moving to the U.S. she gained her CDA in child development for teaching Pre-K3 & 4.  She worked for 8 years as a lead teacher in a  Catholic school in New Jersey prior to moving to Key West.
Email: thompson@basilicaschool.com
Marleny Jones is originally from Colombia where she grew up with her mother, father and 7 siblings.  After completing her graduate work in marketing, Mrs. Jones worked for as a sales representative in Cali Colombia for 10 years. Mrs. Jones relocated to Key West in 2005. She enjoys spending time with her husband and raising her 3 boys in beautiful Key West. Mrs. Jones joined the Basilica preschool staff in 2016.
Email: mjones@basilicaschool.com
PK-3
Miriam Gomez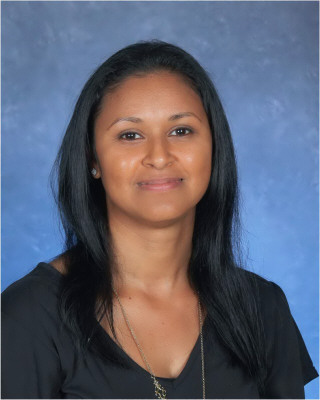 Email: gomez@basilicaschool.com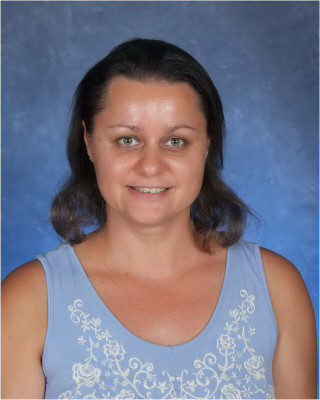 MS Mathematics/Spanish
Dana Balmaceda
Ms. Balmaceda graduated from Czech University of Life Sciences in Prague with a M.S. in Information Technology and a minor in System Analysis. Ms. Balmaceda taught high school math in Prague during her doctoral studies. "I truly love teaching and am honored to be a part of this amazing parish, school, and faculty. The best reward of teaching for me is the opportunity to nourish the children constantly with love, respect and to impart on them the principles that will allow them to live fully and grow academically."
Email: balmaceda@basilicaschool.com
MS Englis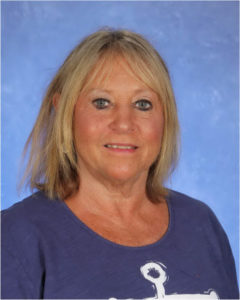 h Language Arts
Diane Carney
Mrs. Carney is a graduate of the University of Iowa.  She taught at Nativity School in Dubuque until she moved to Chicago where she taught at Saint Barnabas Grammar School.  After her son's graduation she moved to Florence Nightingale, a Chicago Public School.  Mrs. Carney and her husband first came to Key West in 1979.  They bought their house in 2010 and have lived here full time since 2014. As a writing teacher, Ms. Carney feels that writing is one of the foundations for
success in future schooling and in life. Her goal is to teach students a love of writing.
Email: carney@basilicaschool.com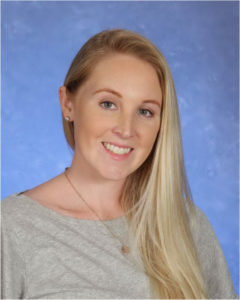 MS English Language Arts
Lynden Robb
Lynden Robb moved from Apalachicola, FL to Key West in 2017.  She is married with one daughter, and enjoys spending time on the water with her family. Mrs. Robb has been teaching for 5 years, and earned her Bachelors Degree from the University of Washington, and professional teaching credentials from Broward College. Mrs. Robb has taught 1st, 2nd, 3rd, 5th and currently Middle Grades Reading. As a teacher, Mrs. Robb hopes to instill a love of reading in all her students, and encourage them to always be the best person they can be.
Email: robb@basilicaschool.com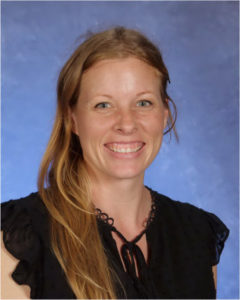 MS Math / History 
Heather Jangraw 
Heather Jangraw moved to Key West in 2016 and teaches middle grades math and science. She also teaches the HS level Physical Science Honors and Algebra I Honors courses. Prior to teaching, she held multiple executive level positions in a variety of corporations in Florida, Michigan, and Oregon.  After earning a Bachelor's of Science in environmental engineering from the United States Military Academy at West Point, she served as a Captain in the U.S. Army leading combat convoys on two Iraq deployments.  She is married and her three children attend the Basilica school.
Email: jangraw@basilicaschool.com
Although born in Chicago, Illinois, Mrs. Aimee Varela was raised in Key West, Florida. Mrs. Varela is a Mary Immaculate alumni. She has a bachelor's degree in Sociology and a minor in Education from the University of Florida. Education is Mrs. Varela's passion — she is dedicated to inspiring and developing the minds of all of her students.
Email: varela@basilicaschool.com
Nancy has a degree and graduate studies in Psychology, but used every elective to pursue her love of Art. After serving an internship in a school for autistic children in New Jersey, she went on to become an Art and Activities Director for several Mental Health facilities, including ARC, Ancora Psychiatric Hospital, and area nursing homes, incorporating both her counseling and Art therapy training.
After moving to Key West, Nancy attended "Tocci School of Art", and helped found the original "Bahama School of Art". During this time, Nancy was also the Editor and Senior writer of two Art publications: "Island Images" and "The Cultural Preservation Society Souvenir Program".
She also teaches Art & Art History at the Ventnor Cultural Arts Center.  She is an active volunteer for "Keys Kids" theater group and the Key West Symphony Orchestra, and is a member of the Art and Historical Society. Nancy has been a member of the M.I.S.S. family since 1998 and has a son, Evan who graduated M.I.S.S. in 2007.
Email: lare@basilicaschool.com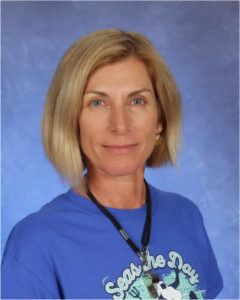 Physical Education
Jennifer Noah
Jennifer Noah ( Coach JJ ) has lived in the lower keys for 15 years. Her life's direction began with a degree in English from Johnson State College in Vermont — followed by a shift towards Early Childhood Education at Grand Canyon University. She has found her true calling in the merging of two passions, health & children. As an avid runner and YTT 200 certified yoga instructor, she hopes to instill in every student a love and appreciation for their individual health and vitality.
Email: noah@basilicaschool.com
Director of Guidance
Joanna Morris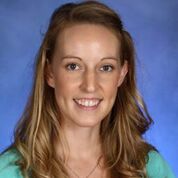 Mrs. Morris is a graduate of Kansas State University and has been teaching in the Florida Keys for the last five years. She is excited to step into the role as Guidance Counselor. Mrs. Morris believes that each person is made in the image and likeness of God and she will serve to foster ownership of each individual's faith. Mrs. Morris has one daughter attending the Basilica School and is thrilled to have the faith formation combined with a strong academic program and numerous extracurricular activities. She enjoys spending time with her husband, daughter, and son while in the Florida Keys and spending time with her large extended family on vacations and holidays.
Email: guidance@basilicaschool.com
Reading Specialist
Christine Oien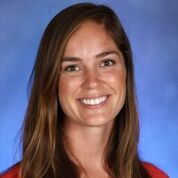 Mrs. Oien is originally from Minnesota.  She graduated with her bachelor's degree in Elementary Education with a focus in Language Arts from The College of St. Scholastica.  She and her husband moved to the Keys in 2014 and Christine began teaching at The Basilica School.  Over the years she has taught preschool and kindergarten.  From that experience, she grew a passion for early literacy.  Since completing her Orton-Gillingham training, she looks forward to helping students read using this multi-sensory approach.  She is very grateful to be here at the beautiful Basilica school and looks forward to each school year.
Email: Oien@basilicaschool.com
Religion
Sister Mary Silvester, OSS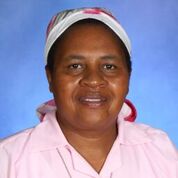 Sr. Mary was born in Tanzania East Africa.  She went to college in Rauya Theological Pastoral Center.  Following her education Sister taught  religion in Kenya for 4 years.  She subsequently joined the faculty of the Basilica school where she enjoys teaching the children religion.  Sister is also involved in many other parish ministries, including visiting the sick and serving the needy at the the Soup Kitchen.
The Basilica School employs or contracts teachers who hold baccalaureate or higher degrees and who are professionally certified or in the certification process.