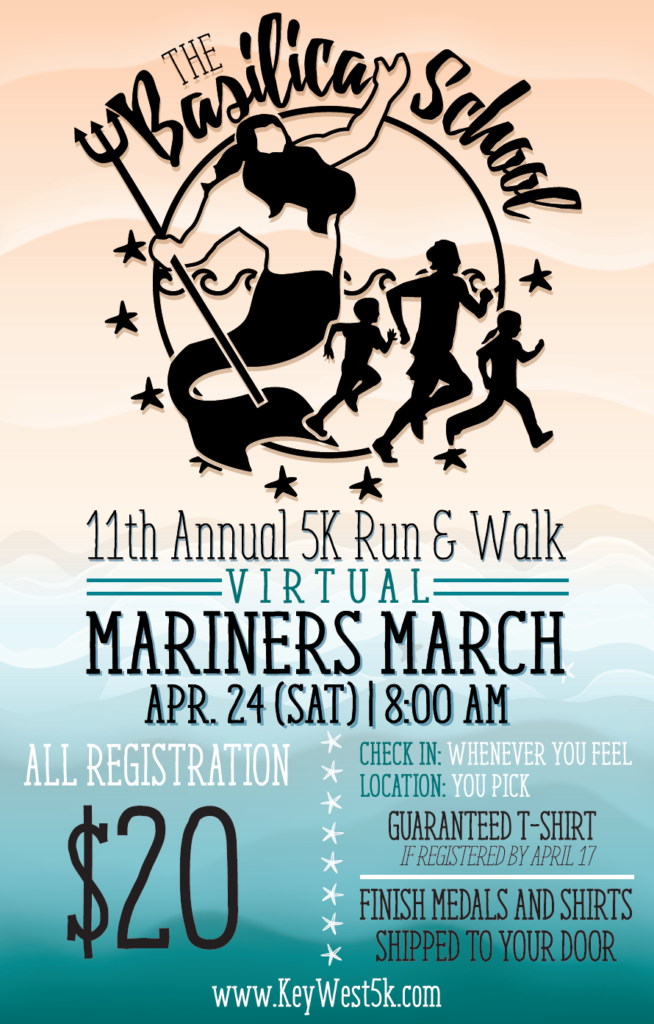 Join hundreds of runners on Saturday, April 24th for the 11th Annual Mariners March 5k hosted by The Basilica School of Saint Mary Star of the Sea. The Mariners March is for runners and walkers of all ages.
When? April 24 … Or whenever you feel Ike running/walking.
Where? You can choose. Just be sure to keep safe on your run.
Interested in sponsoring the event? Click here.
2021 Mariners March registration is just $20 for adults and $15 for students.
A Theme Runs specially designed puzzle piece medal and a t-shirt is guaranteed to all those registered by April 17th. 
 Volunteer Sign Up Coming Soon!