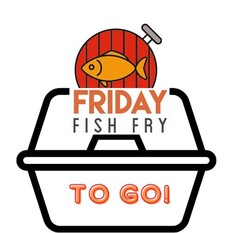 The Basilica School is excited to restart its Lenten Fish Dinners. Although we're not ready to return to our regular dine-in, all you can eat event — you can order your fish fish dinner and pick it up curbside! We will resume dinners on Friday, March 5th.
The menu features fresh fried or baked fish, coleslaw, beans, rice and cuban bread for $10. Add conch fritters and a slice of Key Lime pie for $2 more.
Please order in advance to guarantee your meal. You can place your order by clicking here and pay by cash or credit when you come to pick up your meal(s).
Pick up will be outside the Rose Renna Activity Center (Windsor Lane entrance) between 5:30-7:30pm. As always, we are most grateful for your continued support.